Hectic lifestyle, workplace stress, and poor nutrition can take a toll on your physical and mental health.
After all the chaos and stress, all you would need at the end of the day is a good massage. But who has time and money to visit therapists regularly?
If you're someone who's involved in a demanding job, is responsible for making critical decisions, and spends a lot of time in front of the screen--you need a relaxing head and eye massage for comfortable sleep.
Let's review a rechargeable head & eye massager you can wear on your head and give yourself the treatment you deserve after a tiring day.
Breo iDream 5s: Head, Eye & Neck Electric Massager
Breo iDream 5s electric head and eye massager is designed to wear around your head. It sits perfectly on your head while massaging your head, eyes, and neck simultaneously.  It's designed in a way that you can use it while completely relaxing and also when you're working or watching something.
Breo iDream 5s is the ideal equipment for those who can't make it to the spa regularly or at all. And why would you visit a spa when you can get the same treatment right from the comfort of your home!
Unlike many other head massagers, it doesn't have a vibrating effect but soothes and relaxes your head with a kneading motion.
Let's look into the features that make it worthy of your spending.
Features of Breo iDream 5s
1.
 

All in one massage function

If you want to relax your neck muscles, get a head massage, and soothe your eyes—all at the same time—Breo iDream 5s is the right electric massager. It's designed to massage your head, eyes, and neck with its non-invasive kneading, air pressure, and heat functionalities.

The top of the massager has massage nodes that produce kneading motion on your head and give a relaxing and powerful massage to melt away the fatigue and stress.
2.
 

Size adjustable and removable goggles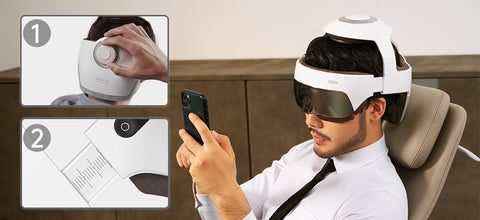 It has a helmet design with goggles attached to it that gives air pressure and heat to your eyes for relaxation. If you want to have a feel of your surroundings or are engaged in an activity that needs your visual attention, you can remove goggles from the massager.
It's designed to sit on your head and lets you adjust its size according to your need.
3.
 

150 kneading points for a thorough massage

It features 150 kneading points of massage nodes installed in a way that they touch acupoints. It's a significant and thoughtful design element in terms of giving maximum relaxation. You can optimize these massage nodes by changing massage techniques according to your needs.
4.
 

One-touch start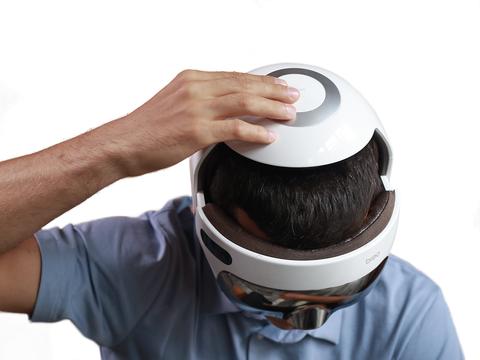 One of its features that makes it a breeze to work with is the one-touch start. There's no learning curve when it comes to getting the best results out of it. It has a button on top of it that can be pressed to start its massage magic.
5.
 

App-controlled

You can optimize its massage techniques by connecting it with the Breo App. It works when you want to personalize the message settings according to your needs. You can adjust the heat, kneading pattern, and pressure through the app.
Health Benefits of Breo iDream 5s Head, Eye, and Neck Massager
Near the skin surface under the scalp, nerves are found, and massaging them stimulates these nerve endings.
●
 

Muscle tension & stress relief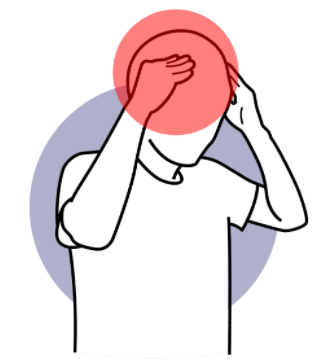 If you have ever taken a scalp massage from your hairstylist, you must remember the nerves relaxation you had. Putting gentle pressure and massage relieve muscle tension and reduce stress. It will not only release stress and muscle tension but improve blood circulation and regulate your blood pressure in the longer run.
Tough work routines and long working hours often cause stress and this massager is designed for this particular problem. After a tiring day at work, you can use it to melt away stress and muscle tension.
●
 

Better sleep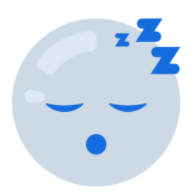 Elevated stress and anxiety levels can lead to insomnia or poor quality of sleep. It affects your daily life both in the short-term and long term. Breo iDream 5s gives you a powerful message and gets you rid of stress, which helps you sleep as soon as you get into bed and improves your sleep quality too.
●
 

Dandruff relief

Dandruff can sit on dry skin and often leads to hair fall. Head or scalp massage improves blood flow and improves the nourishment of your scalp, which reduces dandruff and prevents hair fall.
●
 

Reduces headache and migraine frequency

Physicians and researchers believe most types of headaches and migraines result from high-stress levels and muscle tension. Using this massager on a regular basis can be a great way to proactively deal with headaches and reduce the frequency and intensity of headaches and migraines as well.
●
 

Better focus and cognition

 
One of the most important benefits that's realized on the mental level is that you'll be able to focus better while achieving your peak cognition. When your body and mind are under stress, you feel lethargic and lack energy. Breo iDream 5s gives relaxation to your muscles and helps you start energized and more focused.
●
 

Improve your mood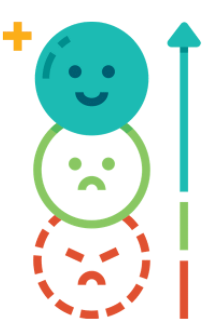 There are specifically three hormones that are responsible for good or bad moods depending upon their level. Serotonin, cortisol, and dopamine.
Neuroscience believes massage therapy positively impacts hormones. An imbalance in serotonin is associated with a mood disorder. Dopamine is also responsible for depression. Massaging your head or scalp helps to lower the level of stress hormones cortisol by a considerable margin. Similarly, kneading massage of your head and neck increases dopamine and serotonin and makes you feel good.  
Wrap up
Breo iDream 5s is a state-of-the-art head massager with features you need for a relaxing and powerful head, eye, and neck massage.
It's high-quality, durable, and user-friendly, which ticks all the columns of a must-have head massager.
If you seek a relaxing massage after tiring days and better sleep, then bring Breo iDream 5s to your life.